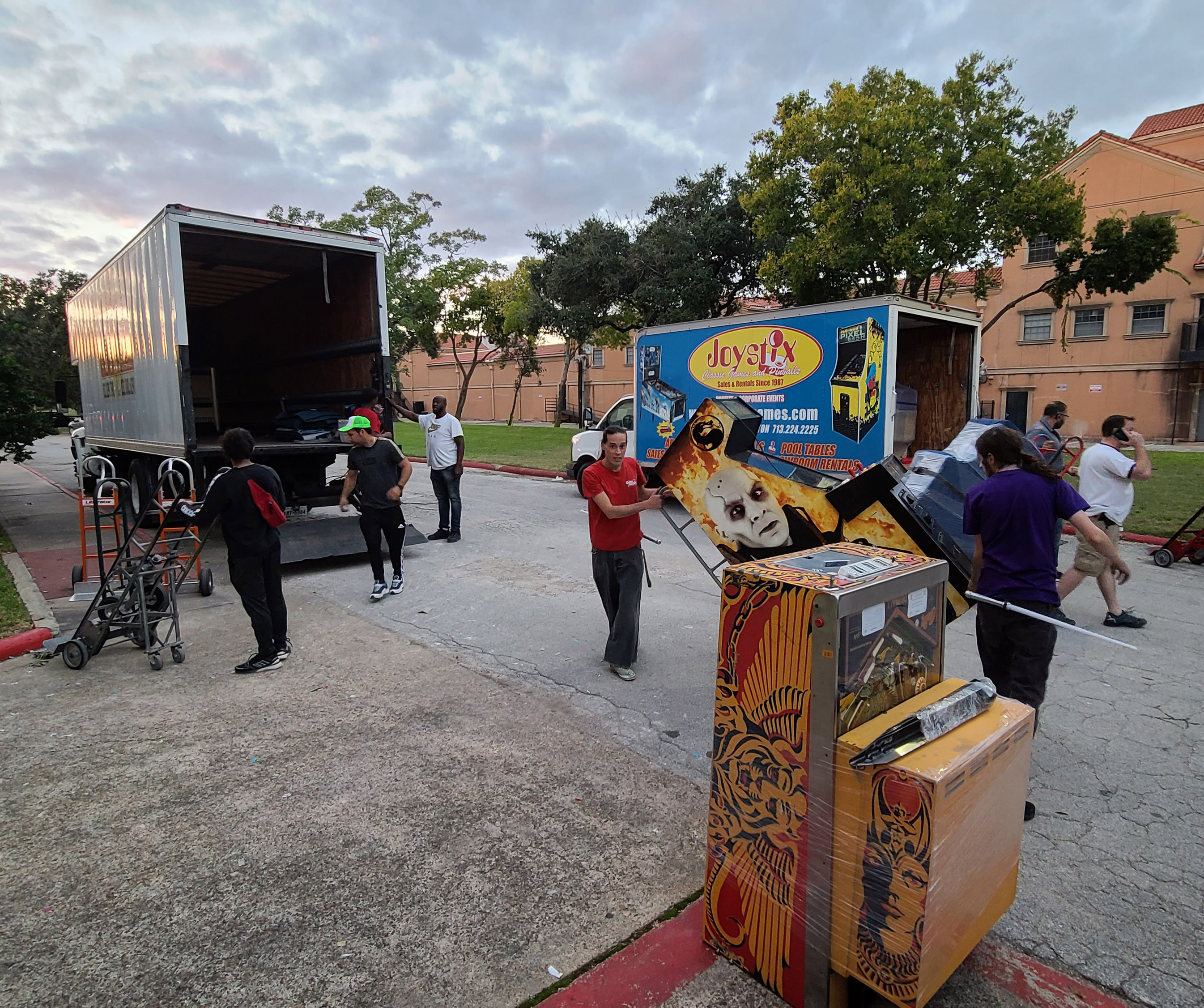 Load in/out and Setup
2pm - 10pm Load Out! -Marriott Westchase-
Sunday 13th of Oct
Load out for Vendors, Exhibitors and folks who brought games
Show is over, hope you had a great time! Load out until 10 pm.
See you next year!
12 pm to 12 am -Marriott Westchase-
Thursday 10th of Oct
Load in and set up
Load in and set up for Vendors and people who brought Games for free play.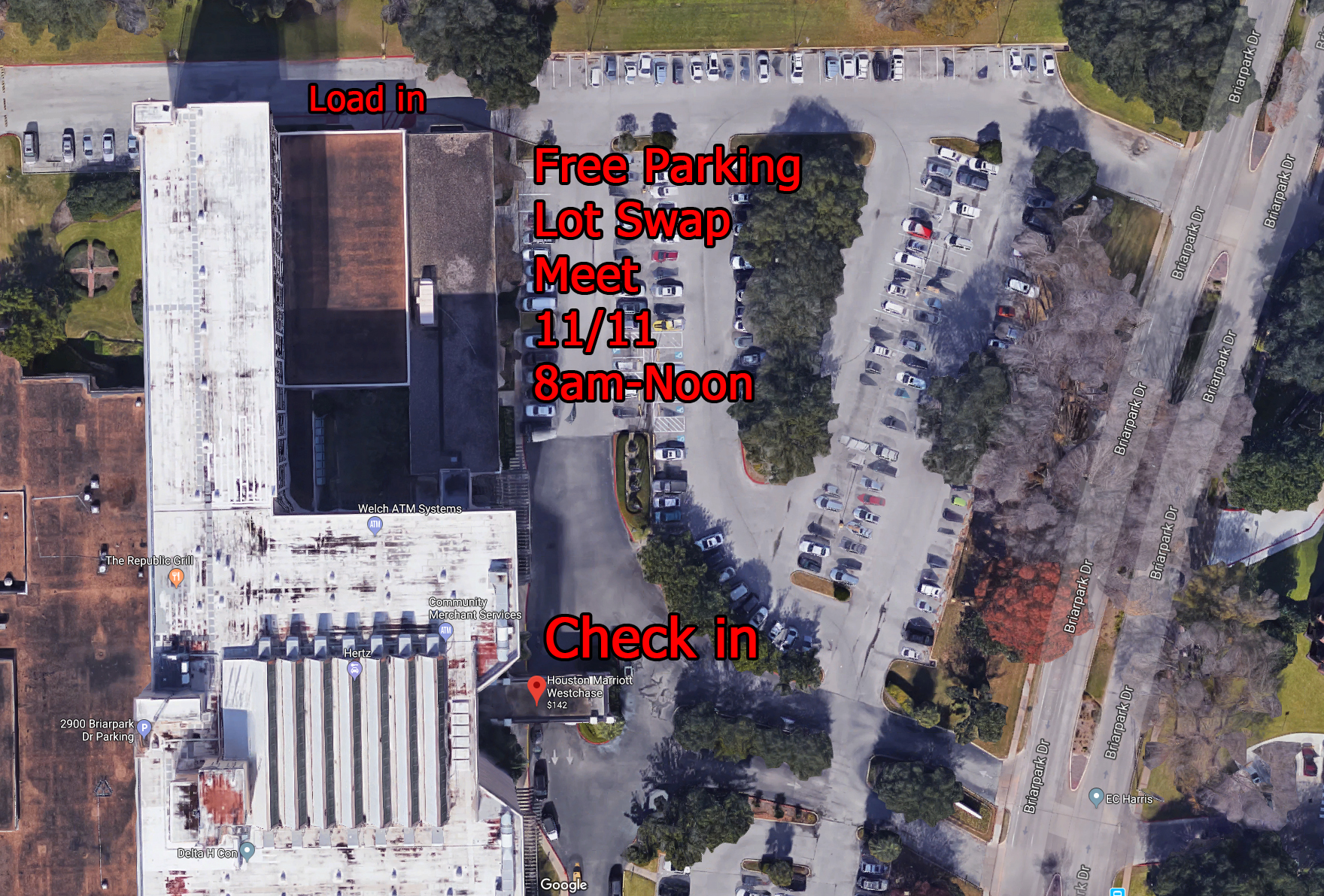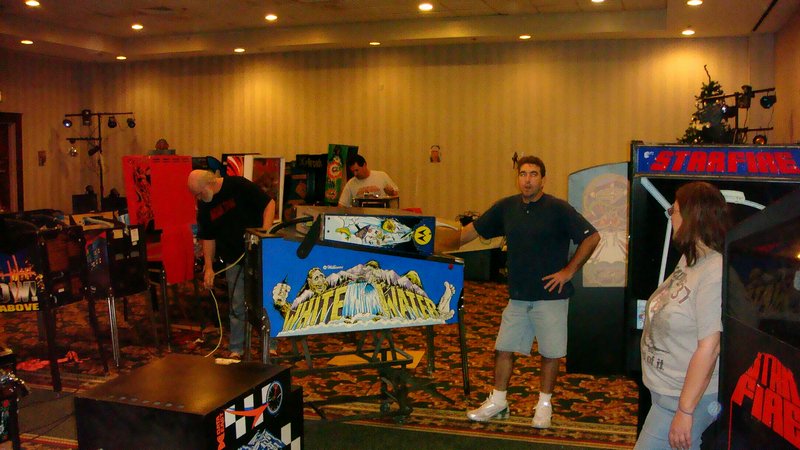 Use the
Contact form
with what games you are bringing.
Load-in instructions
Load-in for Exhibitors and people bringing games is as follows Noon until 12am Thursday 9am until Noon Friday Your game needs to be there (even if you sell it) until the end of the show otherwise you will have to pay for your weekend pass. the show will have over night security. Load out is after 2pm sunday You can bring games to sell, but they must be on free play and everyone must be able to play them Games must stay until load out times unless there is an emergency For any organization or individual with Booth space, Swap Meet Space and or bringing a game(s) for sale of free play at the Houston Arcade Expo will automatically enter into this agreement that is made upon the express condition that Houston Arcade Expo, Houston Area Arcade Group, Keith Christensen and its agents shall be free from all liabilities and claims for damages and/or suits for or by reason of any injury, or death to any person or property of the Vendor, its agents, employees, or third parties, from any cause or causes whatsoever while in or on said premises or any other part thereof during the term of this event or occasioned by any occupancy or use of said premises or any activity carried on by the vendor in connection herewith, and the Vendor hereby covenants and agrees to indemnify, defend and hold harmless the Houston Arcade Expo, Houston Area Arcade Group, Keith Christensen and its agents from all liabilities, charges, expenses and cost on account of or by reason of any such injuries, deaths, liabilities, claims, suits or losses however occurring or damages growing out of the same.