2022 Arcade Expo
Well, another legendary Week of WPPRS culminating with the Space City Open and Women's Interstellar Showdown is officially on the books! It can't be understated how much a team effort it is putting together a week of tournaments like this. It's so awesome to see our community come together, help each other out, and put on a kick ass show! PREMIERE!
Congrats to our Winners: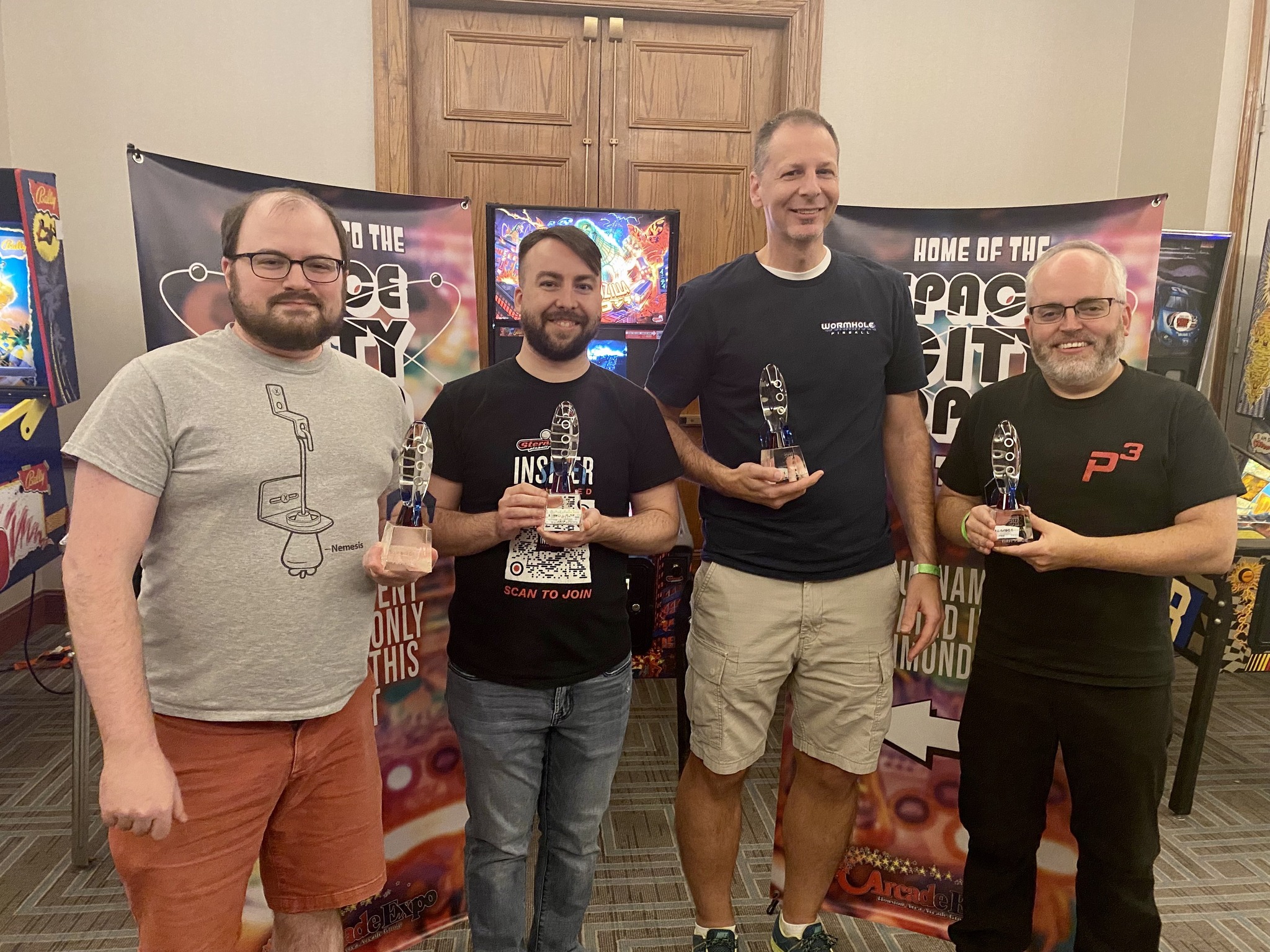 Space City Open
1. Colin MacAlpine
2. Jim Mueller
3. Tim Sexton
4. Mark Meserve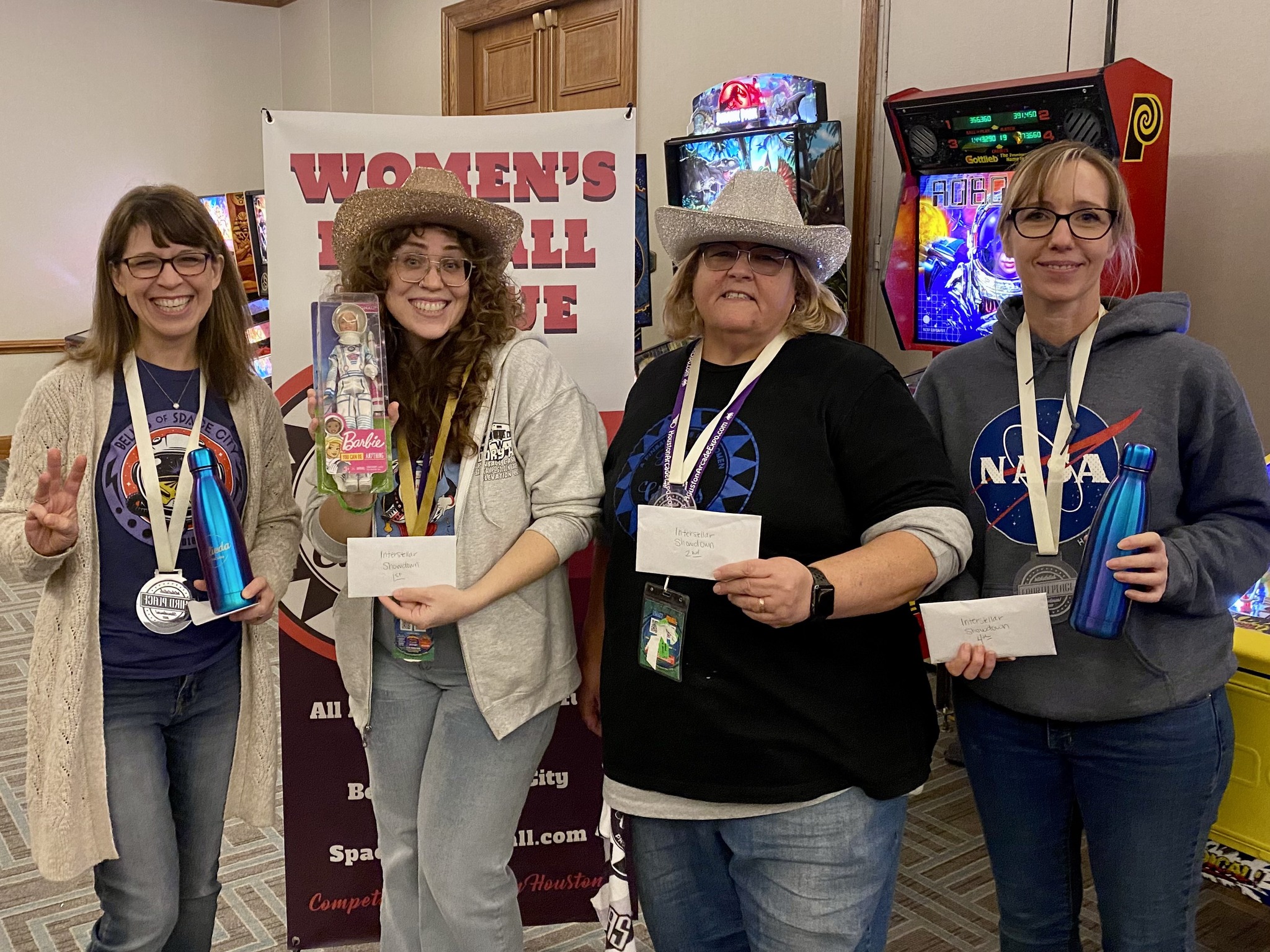 Belle's Interstellar Showdown
1. Tracy Abrahams
2. Lee Ann Scardina
3. Elizabeth Dronet
4. Emily Hoffman
Thanks to everyone who donated games to the tournament and SCPL booth, those who helped fix and repair games, and to everyone who stuck around to help set up and tear down the games, tournament room and booth. Thanks to
Wormhole Pinball
and Jamie Burchell for providing excellent streaming coverage of the finals! Thanks to Jim Mueller for donating flipper rebuild kits! Thanks to Quasar's Arcade for the $500 prize pool donation! Thanks to Kalieda Fest Wear and 8 Bit Arcade for the fantastic women's prizes! And lastly, thanks to Keith Christensen and the Arcade Expo for trusting us to run the tournaments. Can't wait for next year! – The
Space City Pinball
Team
2021 Arcade Expo
Space City Open Pinball Tournament
Wow, what a weekend!
Thanks to all the competitors for being so excellent all weekend. Being a tournament director isn't easy, but having such a great group makes all the difference in the world. Thank you again to all the folks who brought games for the tournament room and Space City booth, as well as those who stepped up to assist with set up, tear down, and technical work. Tournaments like this are a community effort, and we are forever thankful. Thanks to Quasars Arcade and Pin Shades for donating money, shirts, and a set of PinShades to the B-division prize pool, and to the Back Box Pinball Podcast and Kalieda Festival Wear for donating prizes to the women's tournament.
Congratulations to the winners!
Space City Open
A-division — 1. Colin MacAlpine 2. Robert Byers 3. Jim Mueller and 4. Lee
B-Division — 1. Jeff Mleynek 2. Tim Hood 3. Eric Heskett and 4. Stephen Thaxton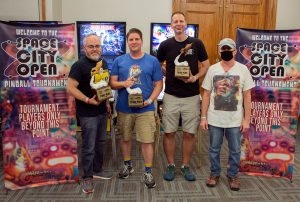 Women's Interstellar Showdown
1. Kelli Raisler 2. Maritza Chirichingno 3. Lisa Shore 4. Alana Johnson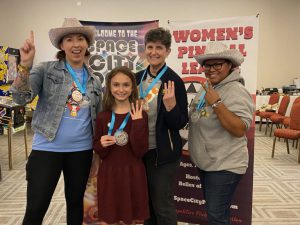 2019 Arcade Expo
Space City Open Pinball Tournament
Congratulations to Colin MacAlpine for taking the top prize at the Space City Open! Colin was on absolute fire all weekend, and finished strong for the win. Also congrats to Steve Bowden, Preston Moncla, and Zach Palmer for 2nd, 3rd, and 4th, respectively. Be sure to check out the finals, which is archived on the space city pinball youtube channel.
Huge thanks to my assistant TD's, Marc Gammons, Elizabeth Dronet, David Pollock, and Matt Quantz. Also huge thanks to the game donors who provided just an amazing collection of well playing machines. This was the biggest tournament in Houston Arcade Expo history, with 123 players total!
– Phil Grimaldi, Tournament Director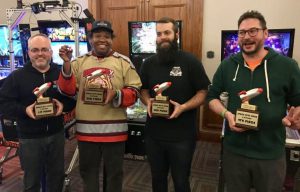 B Division Finalists:
Dennis Moncla, Chad Lower, Tom George, Tim Tennison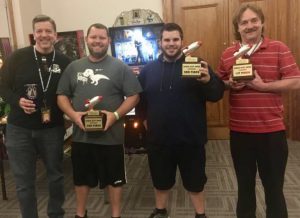 Interplanetary Knockout Women's Pinball Tournament
Wow! What an amazing event. Participation in our inaugural women's tournament exceeded expectations with 45 women battling it out. We would like to thank all the Space City League members who contributed games for our mega-booth as well as Titan Pinball who loaned us a game so we could include more players. Titan, Eight Bit Dreams and Speedy's also contributed prizes. We would especially like to thank Jennings Orthodontics for sponsoring the event. Congratulations to our champions!
Interplanetary Champions
1st Ashley Ludwig, 2nd Miette Dronet, 3rd Kelli Raisler, 4th Elizabeth Dronet
-Elizabeth Dronet and Raleigh Palis, Tournament Directors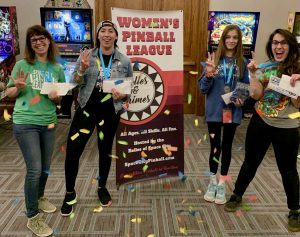 2018 Expo
Space City Open Pinball Tournament
Congrats to Preston Moncla for taking the crown. Hell of a finals! Complete tournament results are posted on the IFPA here: https://www.ifpapinball.com/tournaments/view.php?t=26670
The Space City Open was truly a community effort. Thank you to everyone who brought games and those who lended their technical expertise to keep the games running. You can't have a tournament without games, and you all stepped up and provided. Finally, big thanks to Keith Christensen, Erich Stinson and the rest of the Houston Arcade & Pinball Expo crew for your infrastructural support throughout the weekend!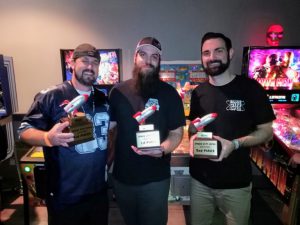 1st Preston Moncla
2nd Phil Grimaldi
3rd Allen Robertson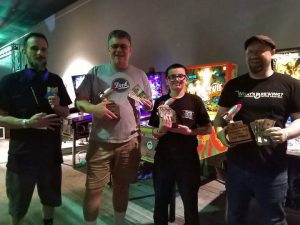 B Division 1st Jack Revnew
2nd Eric Fisher
3rd Chris Doyle
4th Frankie Griffin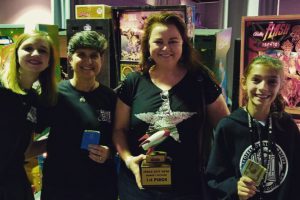 Women's Champions
1st Jessica Shepherd
2nd Lisa Shore
3rd Miette D.
4th Kelly Moncla
2014 Expo 11/07 & 11/08
Entire Coin-op Tourney Results
IFPA Winners and points
2014 Expo Fighter Tournament Winners
http://challonge.com/ArcadeExpoUSF4 Complete Tourney Results!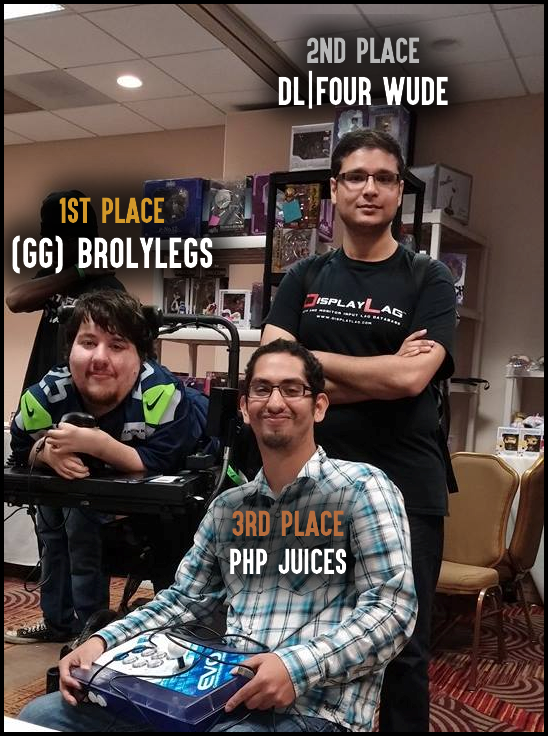 Sponsored and organized by
2014 SETXFGC Staff Photo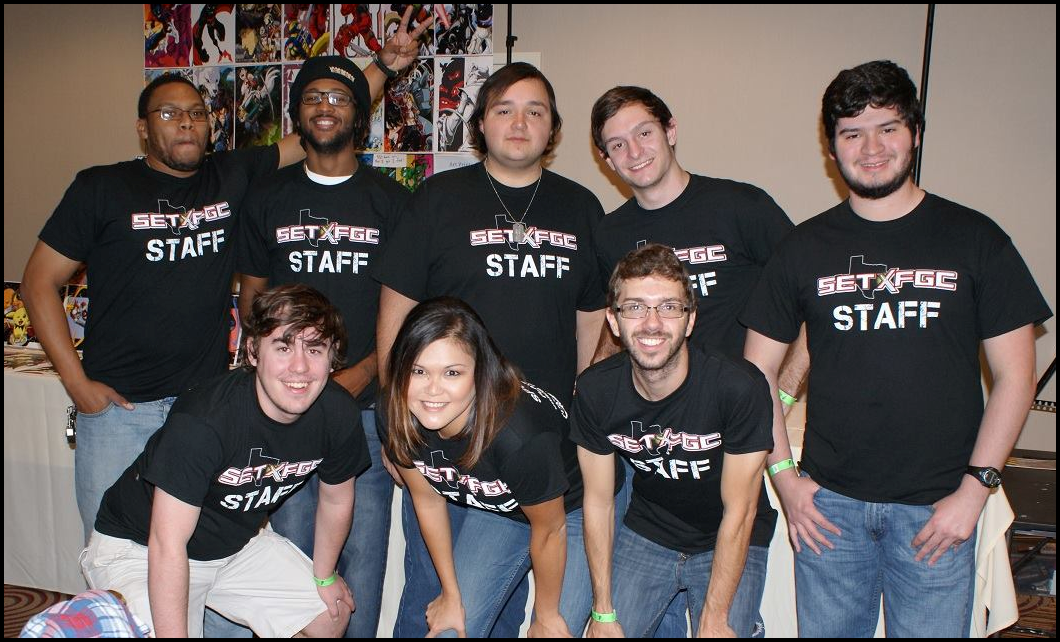 ---
2013 Expo 11/08 & 11/09

Original Pinball: KISS Robert Clauson
Custom Pinball: KISS John Costa
Original Arcade: Bubbles Joe Reyna
Custom Arcade: Twin Multicade Karl Kuhlenschmidt
Best of Show: Hercules Pinball Marc Oradat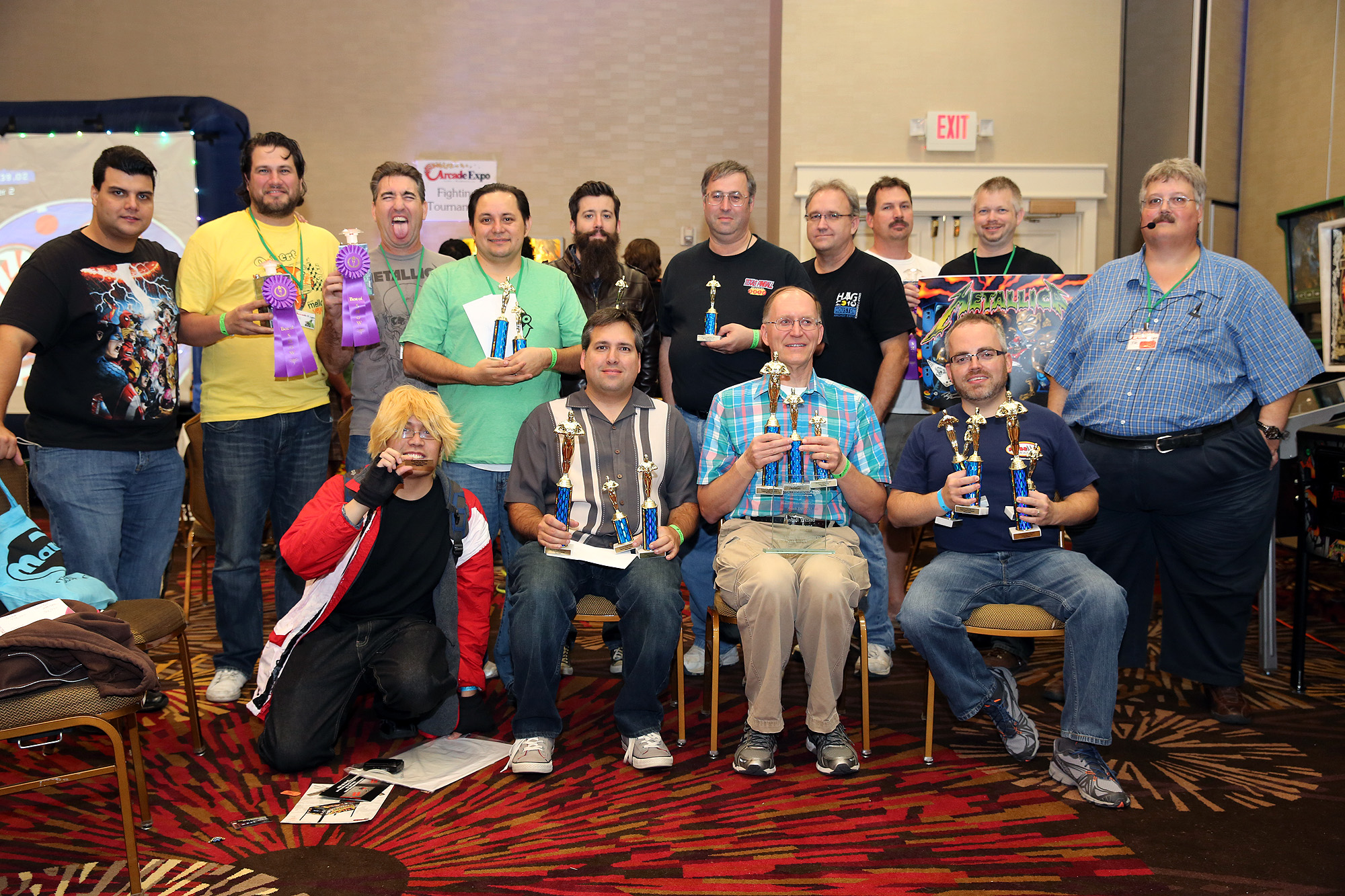 ---
Best of Show
Best Arcade: Omega Race, Joe Reyna
Best Custom Arcade: Stars Wars, Joe Crookham
Best Pinball: Bally Star Trek, Coleman Pincade
Best Custom Pinball: Stern Iron Man, Craig Hassell
Grand Champion: Bally Centaur Pinball, Eric Stinson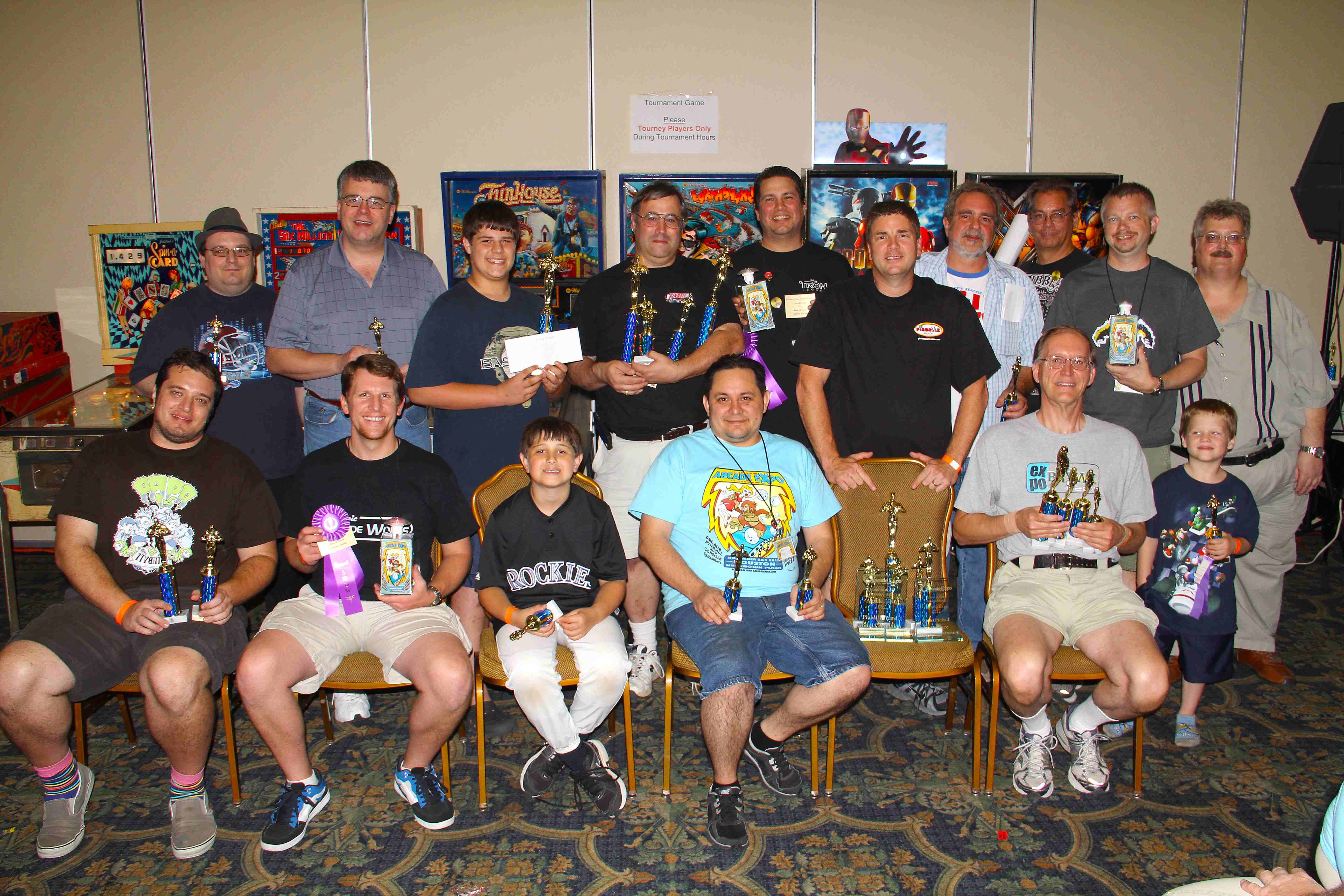 ---
2011 Expo 11/11 & 11/12

Best of Show Tron Arcade= Karl Kuhlenschmidt
Best of Show Scared Stiff Pinball= Arlyn
Best of Show _______ Bryan
Best of Show _______ John Costa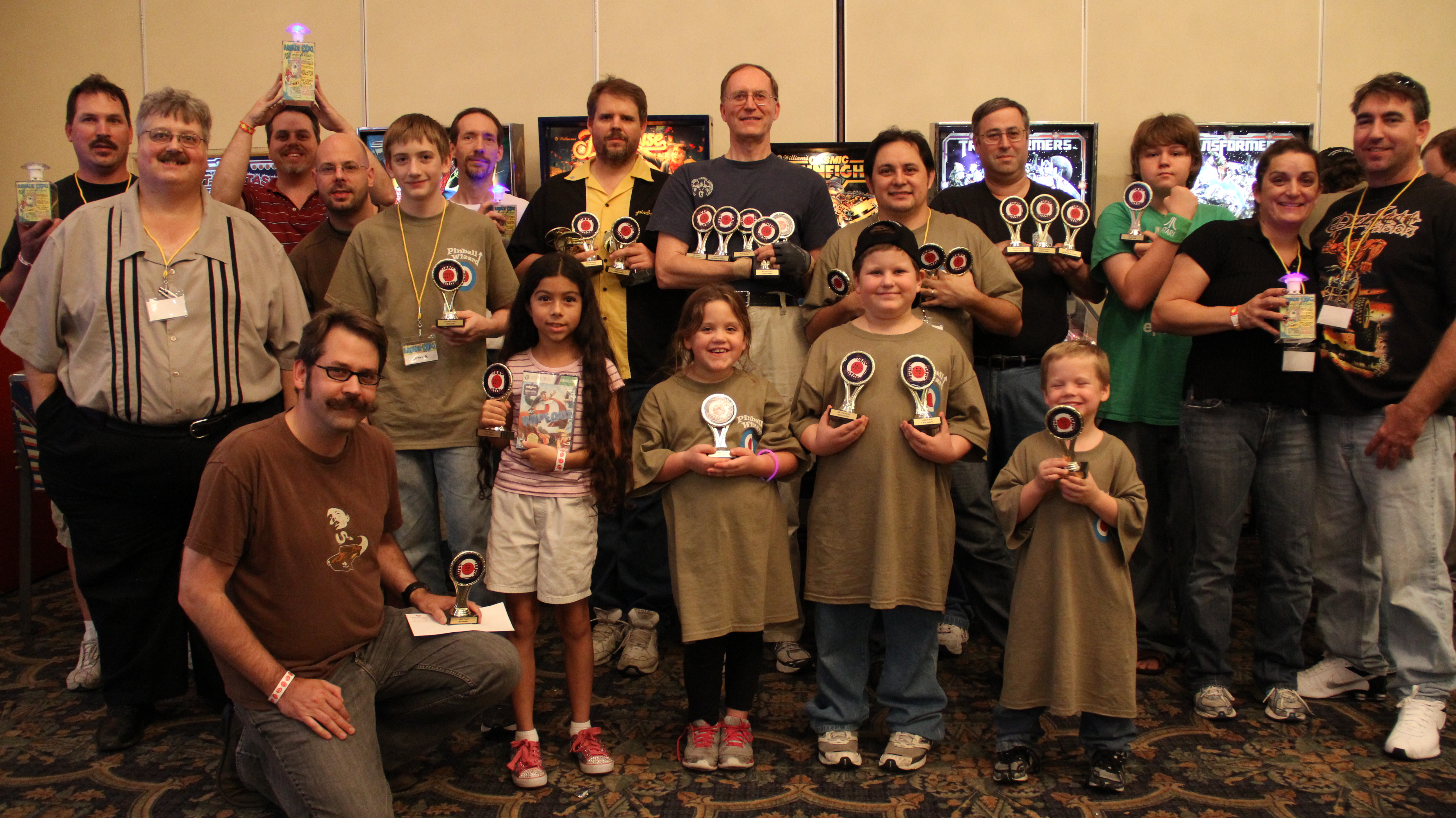 ---
2010 Expo 10/08 & 10/09
[column-group]
[column]
Pinball Raw Scores
BEST OF SHOW WINNERS
unrestored Aracde: Bear Hunt rifle game, John Costa
restored Aracde: Tron, Karl Kuhlenschmidt
original pinball: Star Trek, Marc Ordat
custom pinball: Attack from Mars, Tim Maleck
Show overall: Tron display, Karl Kuhlenschmidt
[/column]
[column]
Console Winners
Xbox 360
Winner: Josh Richards
Runner Up: Dillon Schindler
Sega:
Winner: Shelley Nunnelle
Runner Up: Michael Martinez
NES/Mario Bros.
Winner: Al Tag
Runner up: Andrew Hassell
Atari 2600
Winner: Michael Wicks
Runner up: Magtt Buchholz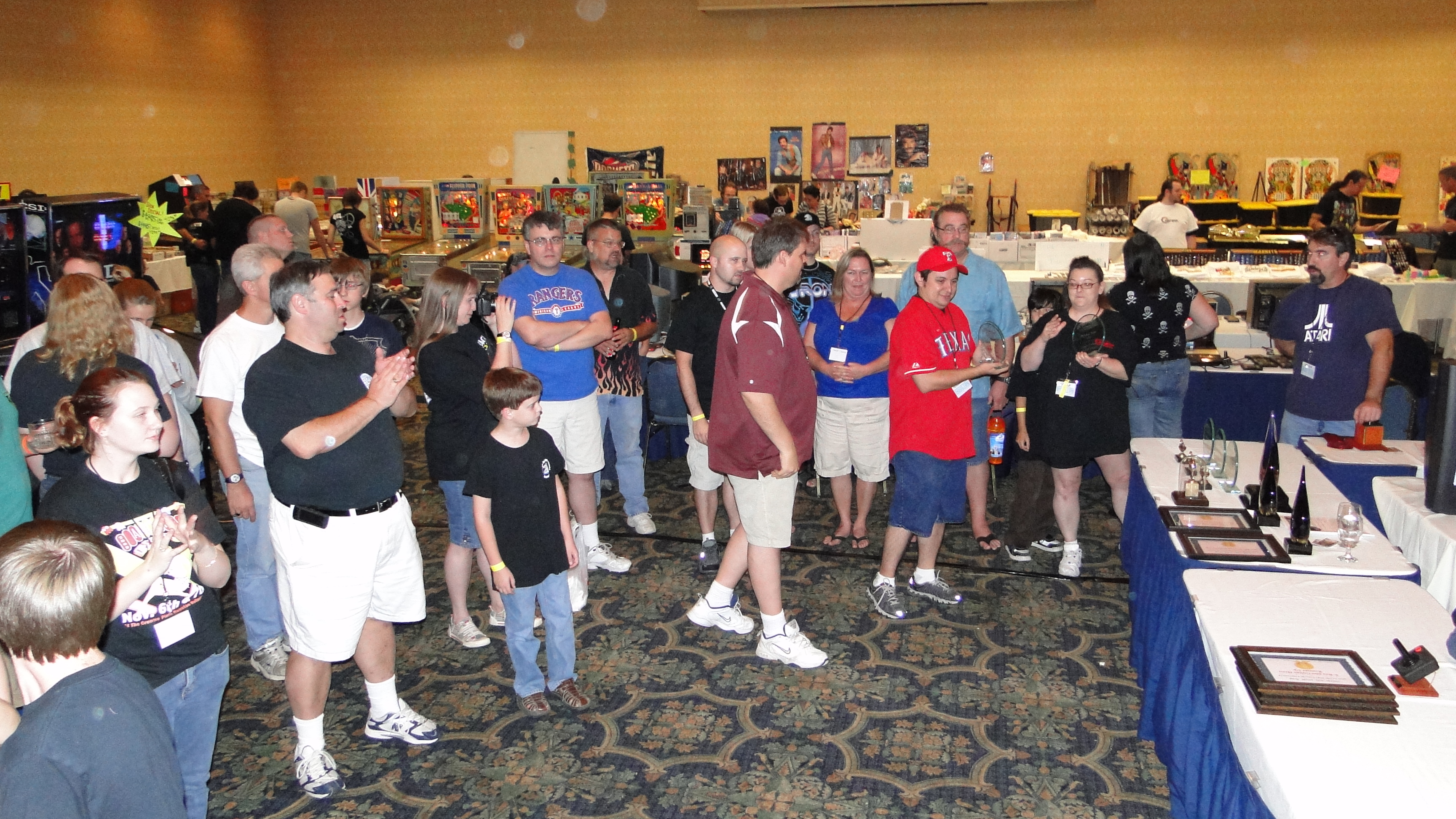 ---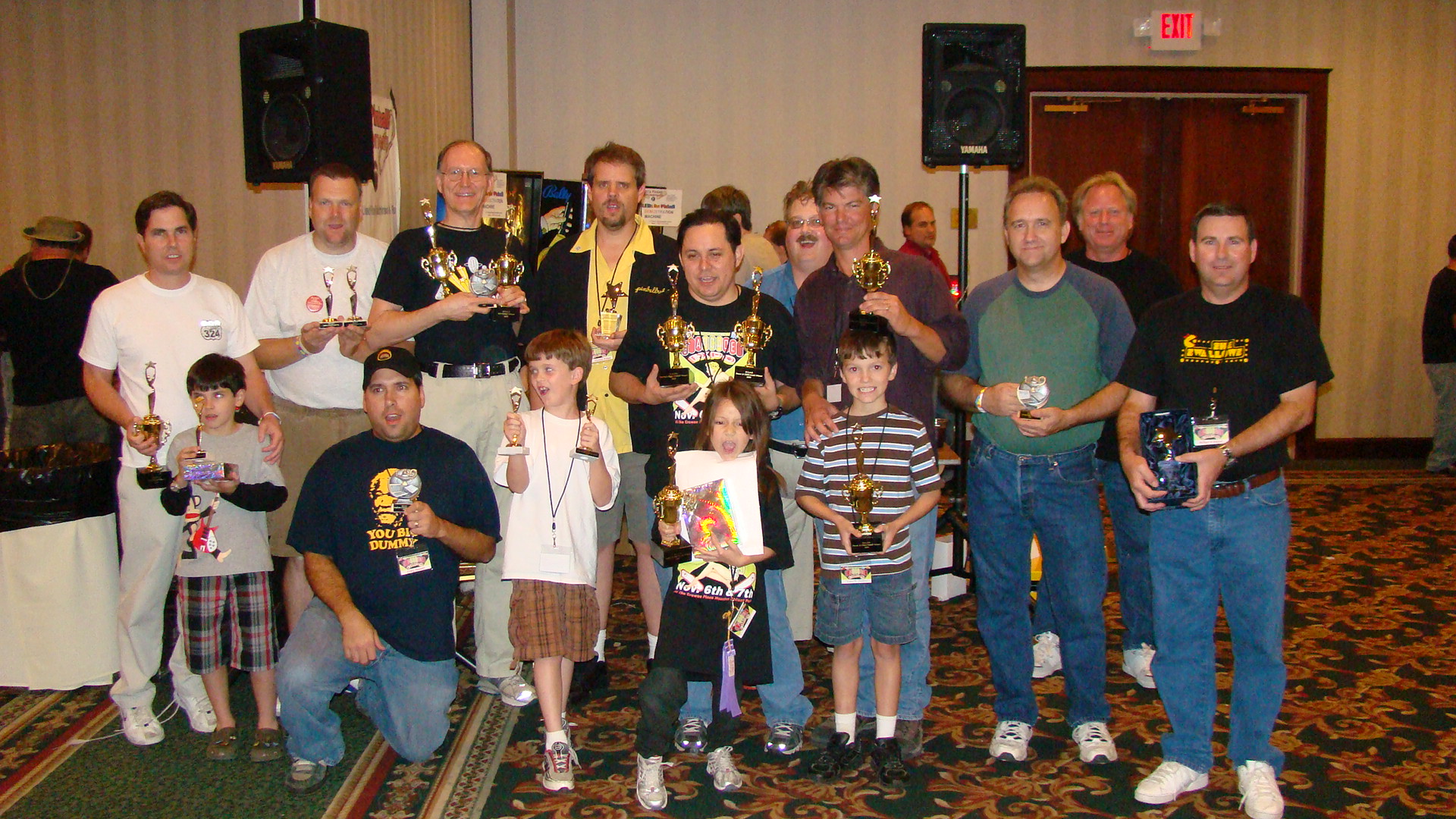 ---
2008 Expo 11/7 & 11/8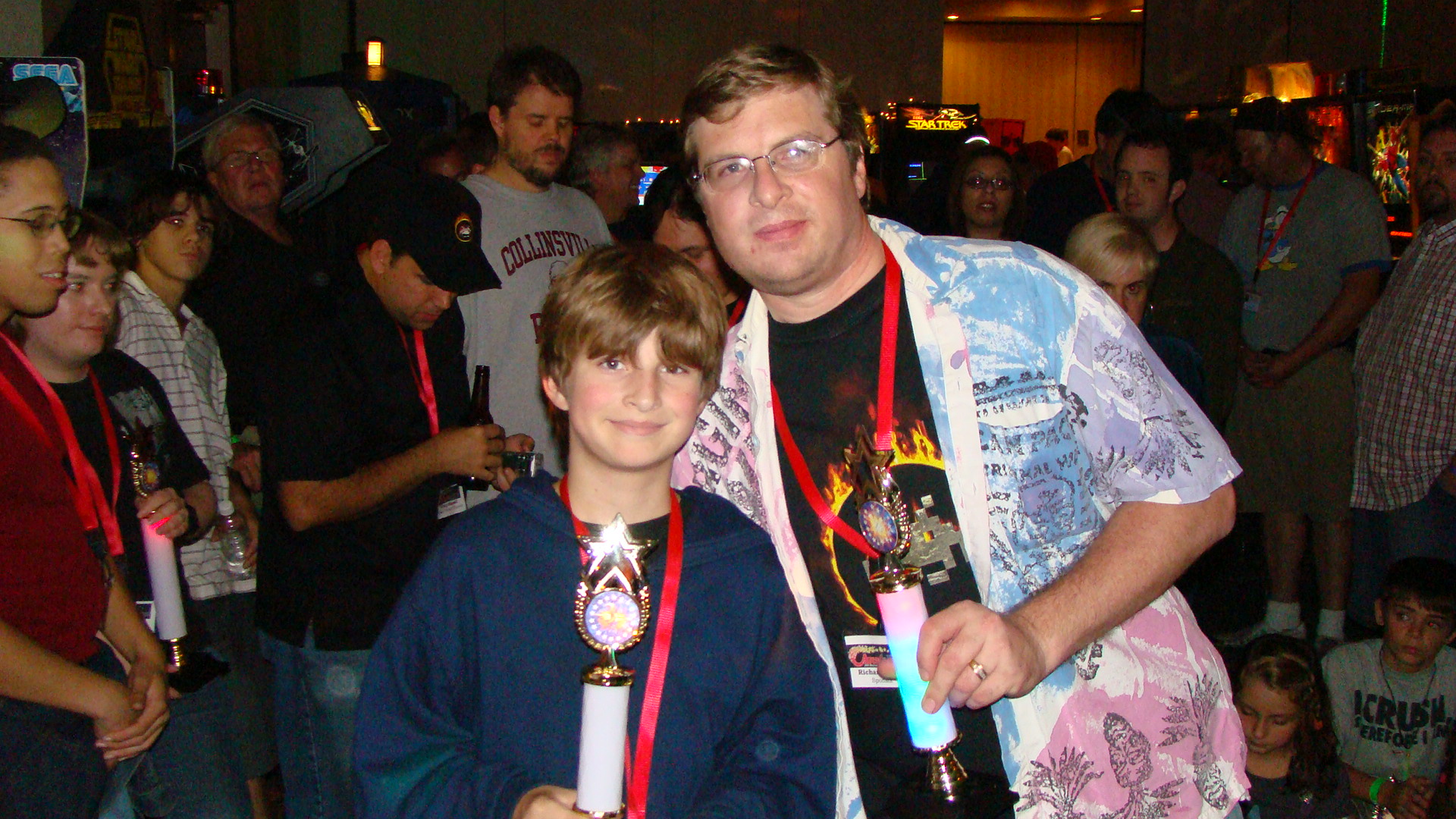 ---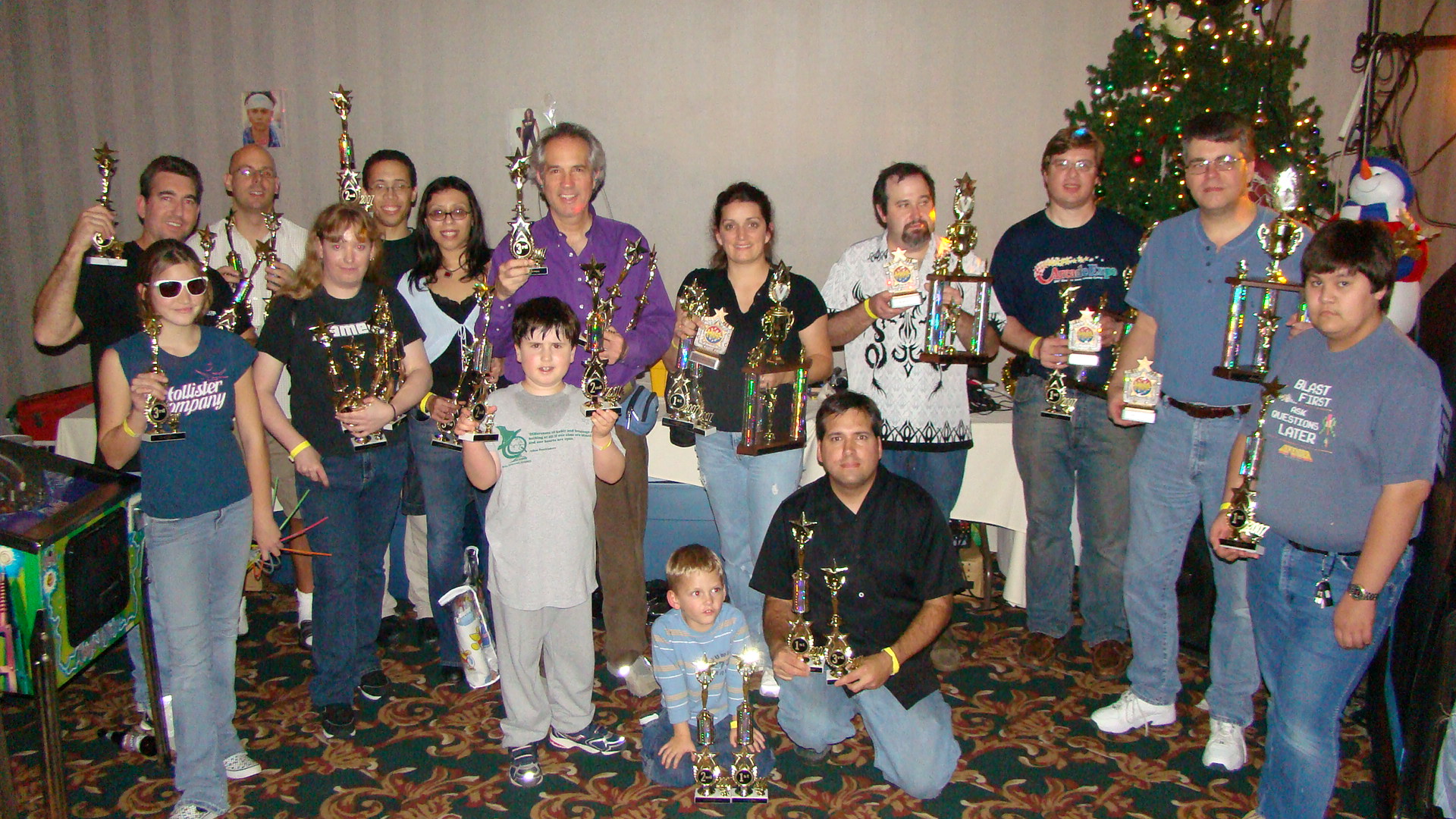 ---
2006 Expo 12/1 & 12/2
Chris Newsom's pinball wins:
Modern pinball
80's solid state pinball
EM Pinball
Wizard tourney (POTC)
Show Champion
Other pinball winners:
Christine Fisher Ladies Night
Flippers pinball Chris Newsom / Pete Christian
Draw a Partner Tim Maleck / Eric Fisher
Future Wizard Kevin Plavich
Arcade Winners
Modern Arcade Marco Castillo
Aracde Classic Matt Buchholz
EM Aracde Chris Newsom
Kids Arcade Chris Luera
Arcade doubles Chris Newsom / Pete Christian
Partners Arcade Callan Hendricks / Marco Castillo
Pitch & Bat Chris Newsom
Show Champion Matt Buchholz
Wizard Arcade Dwight Weaver (Star Castle)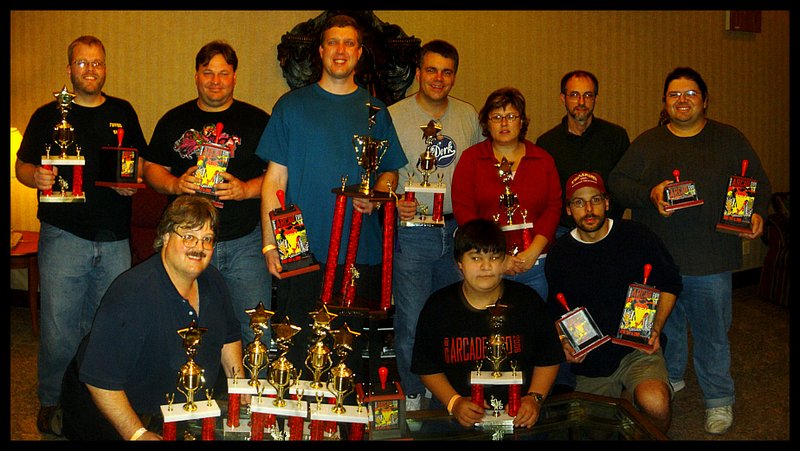 ---
2005 Expo 6/17 & 6/18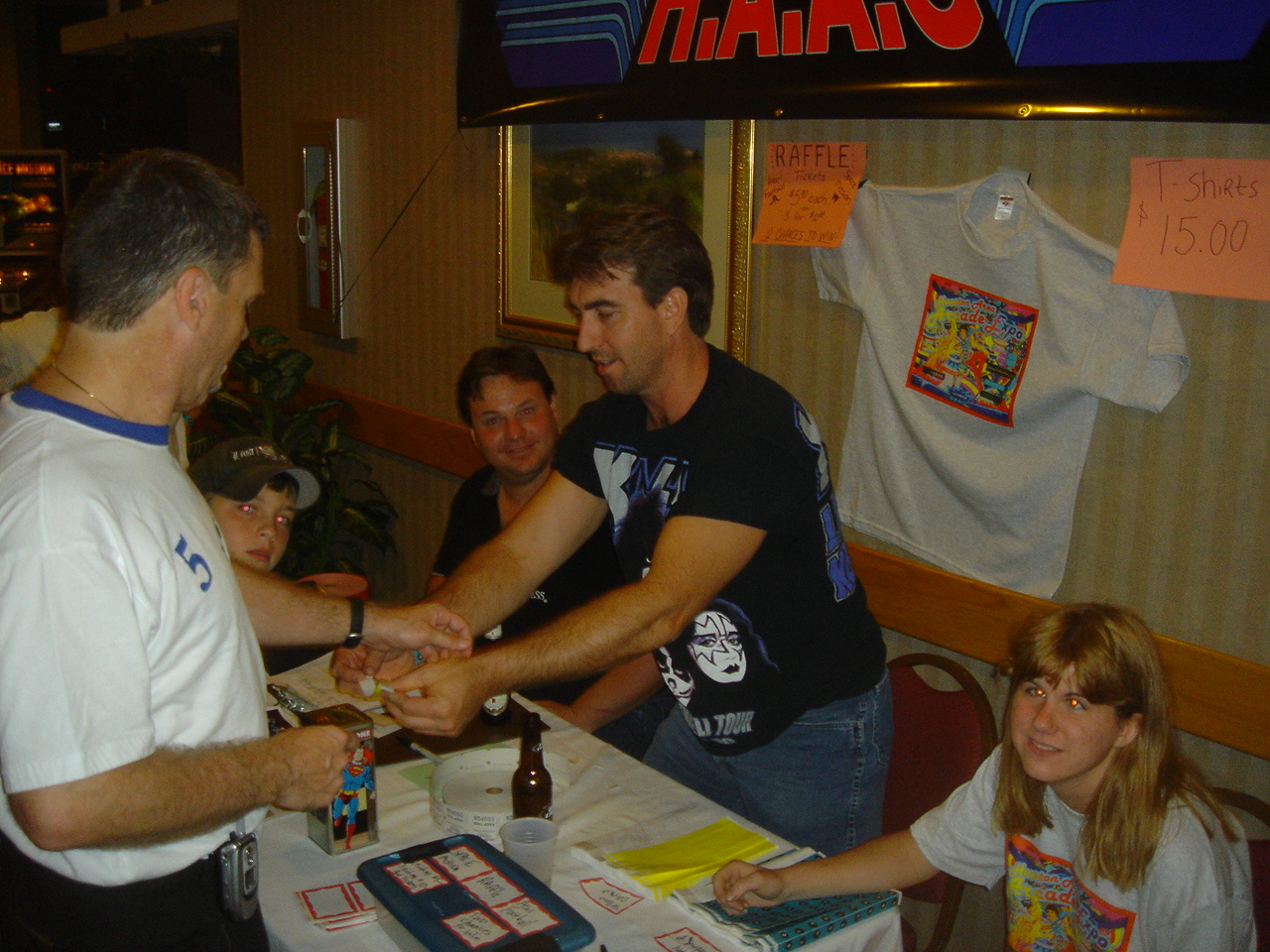 ---
2004 Expo 6/4 & 6/5/04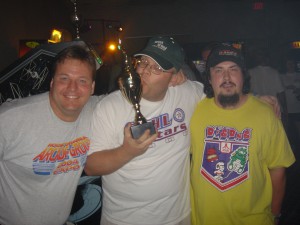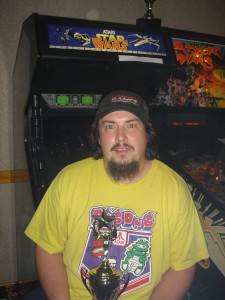 ---
2003 Expo 4/5/03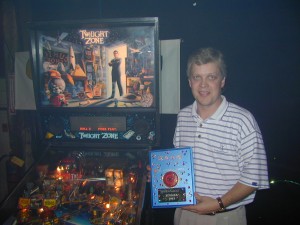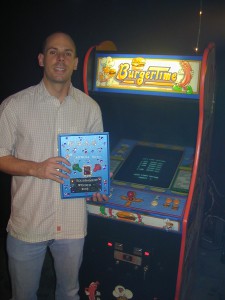 ---
2002 Expo 5/25/02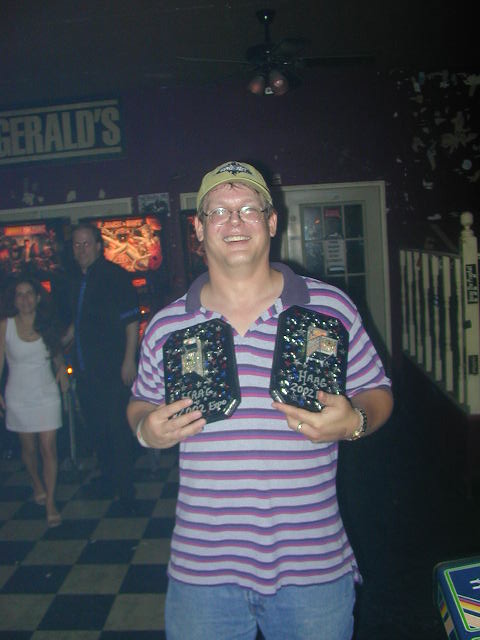 Tournament Results!
TRON
(in playing order)
Amos Fitzgerald – 19,618 – 25,062
Paul Gregory (winner) – 20,333 – 35,891
Brett Huber – 22,976 – 18,972
Karl Kuhlenschmidt – 32,797 – 32,161
Callan Hendrix – 30,187 – 22,381
Craig Hassell – 18,889 – 27,318
Robert Williams – 15,099 – 21,509
Revenge From Mars
(in playing order)
Darryl Pierre – 2,995,710 – 6,812,040
Paul Gregory (winner) – 26,166,070 – 167,904,210
Cindy Arceneaux – 10,009,780 – 16,467.760
James Corley – 17,081,240 – 20,498,430
Brett Huber – 21,988,970 – 25,180,680
Craig Hassell – 32,991,120 – 8,795,970
Brett Huber – 19,336,290 – 24,999,000
Robb Dethloff – 10,393,298 – 137,479,380
David Ashlock – 143,232,232 – 128,000,000
Tom English – 37,130,090
Dave Miller – 20,119,060 – 32,243,140
Wild Bill – 77,193,840 – 131,092,170
Bernd & Yoli – ??? – ???